Get Informed
Are you ready for the 2016 Election on Tuesday, November 8?
Get the information you need here at
Alabama Election 2016
and at the League's
Vote411.org
! The League of Women Voters never supports or opposes any candidate or political party!

Don't forget to take
PHOTO voter identification with you to the polls!
Here is the list of acceptable photo ID. (NOTE: This is a NEW PHOTO VOTER ID LAW that takes affect with the Alabama party primary elections on March 1, 2016. Read more.)

LWVAL encourages citizens to learn about public issues and government operation. Keep informed about current issues in the news. and seek information from unbiased resources. LWVAL also encourages all citizens to contact their legislators and congressmen to voice their opinions and to vote.



Vote411.org, is your "go to" website for Election 2016. Vote411.org provides comprehensive election information customized for each state.
On that site the League of Women Voters Education Fund is providing the help and nonpartisan information needed by citizens to register to vote, get informed about the elections and candidates, and make their vote count.
Follow the money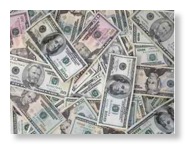 Under the Fair Campaign Practices Act, contributions to candidate campaigns and Political Action Committees (PACs) and disbursements from those entities must be reported to the Secretary of State.
Read these finance reports
where you can search by candidates or PAC.


Who's spending money on political ads in your area?
Check
stations.fcc.gov
. There, type in the station in which you are interested and then click on the little star icon for "political files."





Read, watch, listen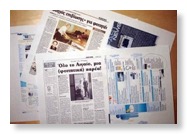 Look for nonpartisan sources of information about the candidates such as from the League of Women Voters. For example, the LWVAL Education Fund provides nonpartisan information about appellate court candidates in its 2012 Alabama Appellate Courts Voter Guide at Vote411.org. Contact a local League of Women Voters to find out about candidate forums and debates for local races. Check out these great tips... Debates Watching 101: Learn how to critically watch a candidate debate. Also see the League publication "Electing the President."

The news media is a good source for unbiased coverage of candidate activities and positions. Note that media editorial boards often endorse candidates. However, the news coverage should be nonpartisan. Pay attention to what the candidates do and how they have voted if currently in office. Watch political ads with a critical eye, especially negative ads against an opponent.